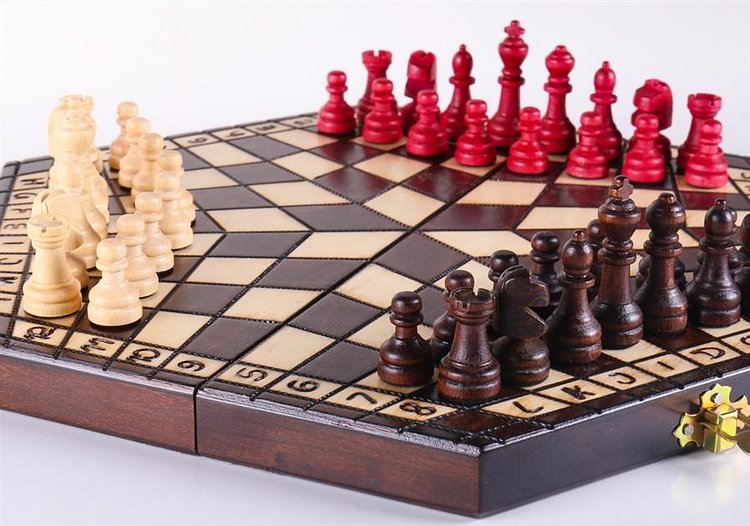 First there was chess, a 2-player game, already exciting as it is, then "bughouse" was created (a 4-player chess game including teams). Now we offer the new excitement in chess... 3-player Chess! Red, White, and Black pieces with black felt bases are included with this excellent, notated one of a kind wooden chess board. An exciting new game for all chess players!

Specifications:

Board size: 11", measured end to end, along the fold line
Square size: 1" but varies
King height: 2"
Pieces set weight: 3 oz.