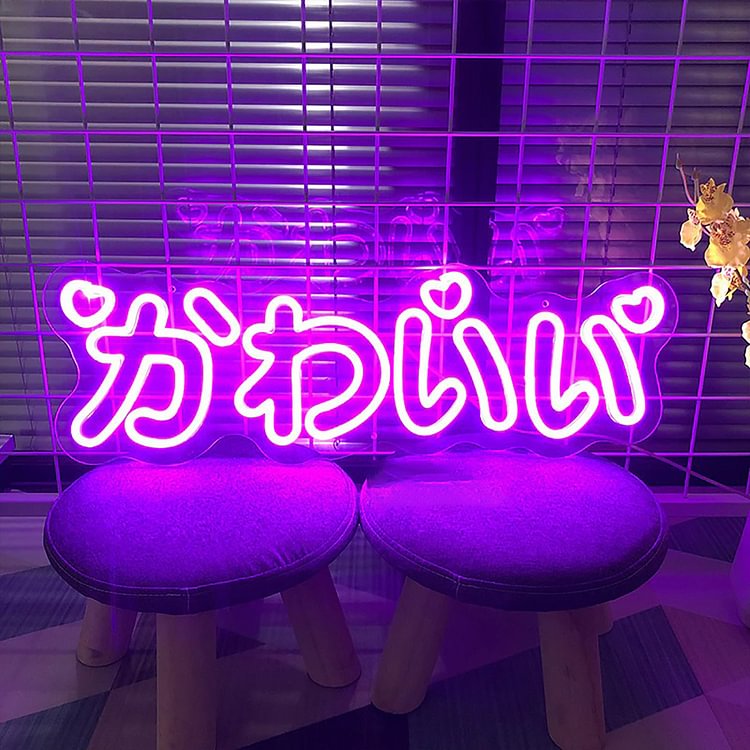 The link is only for Kawaii neon sign size and price, if you want to custom personal sign, please contact me for design and quotation.

Sign name: Kawaii neon sign

Accessories: Adapter, Dimmer Switch, Chain, Wall fixing tool, Manual

The neon light is the great gift for family, lovers, girlfriends, kids;
After the party, you can save it for the next party, or use it as a room decoration light or night light.
Our LED neon signs have low energy consumption and a 50,000+ hours lifespan;
The energy-efficient technology ensures a powerful light that lasts for years;
Latest neon flex technology which is stronger & lighter than glass neon tubes;
Come with dimmer switch, adjustable brightness from 10-100%;
No heat, no light leakage. It is extremely safe and quiet during use;

This is a flex LED Neon sign, having same effect as a real glass neon sign.
LED neon is completely safe and non frangible.

Thank you for visiting our shop. We really appreciate it.

Contact us for a personalized quote.