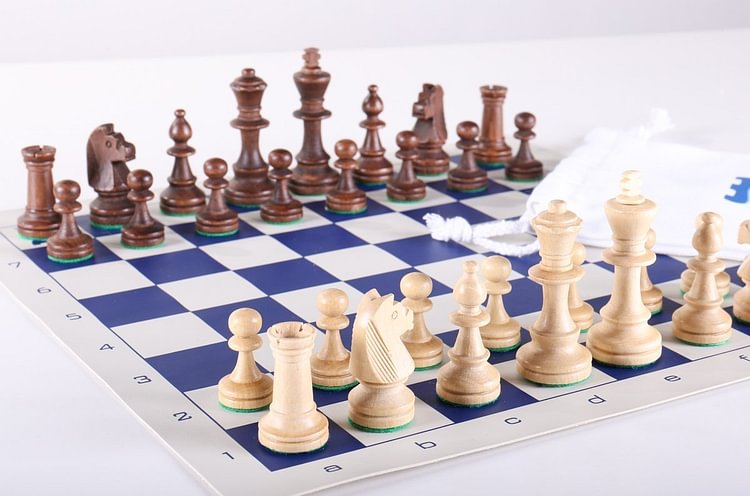 This convenient size club-style chess set is perfect for playing chess at home and on the go. At 14" square it's the miniature size of the club style chess sets. Vinyl chess board with Chess House logo rolls up easily for storage.
If a chess piece is ever lost, just contact Chess House for a replacement.
Specifications
Chessboard size: 14"
Square size: 1.5"
King height: 3"
Pawn: 1 7/16"
King base: 1 3/16"