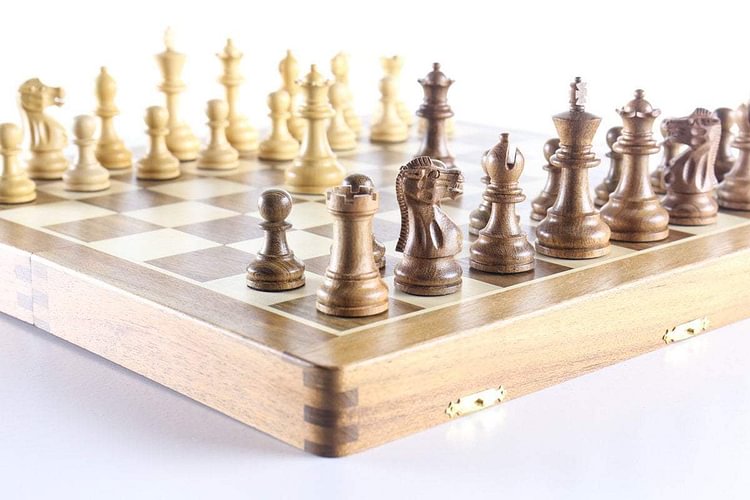 Beautiful hand-carved, magnetic pieces cling to the chess board as you play.  The storage design is the perfect size to be suitable for both travel or home.

A soft black cover encloses the entire set when folded for storage. Matching black felted interior holds each piece in place securely.
It even includes extra Queens for those occasional pawn promotions.
Carefully handmade in India from Shishamwood and Boxwood.

Solid wood frame construction
Dimensions; 16 x 8 x 2 5/8" Folded,  16 x 16 x 1 1/4" Unfolded
Square Size 1.75"
Entire product weight: 5 lbs
Pieces are made from Shisham & Boxwood
King Height: 3"
King Base: 1 1/4 (1.25")
King Weight: .9 oz
Piece Set weight: 18 oz