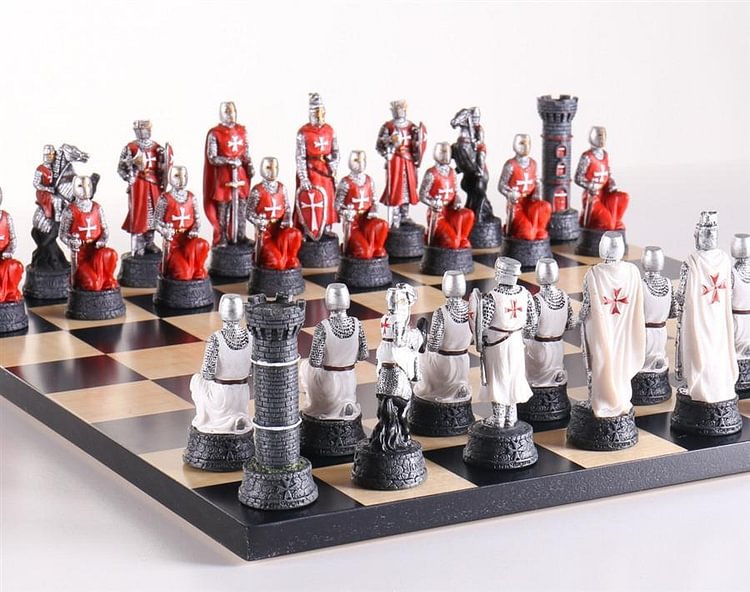 Bring the battles of the crusades to life on your chessboard. Defend your king from opposition with your knights and castles. Use your bishops to invade your opponents territory.
These red and white beautifully hand painted and durable resin pieces will keep you entertained for years to come and using the black and maple game board really completes the sets.
Pieces
King height: 3 1/4"
King base: 1"
King weight: 1.2 oz.
Set weight: 28.4 oz.
Only one queen per side
Hand painted resin, 32 pieces
Board
Square size: 1 3/4"
Board size: 15 1/4"