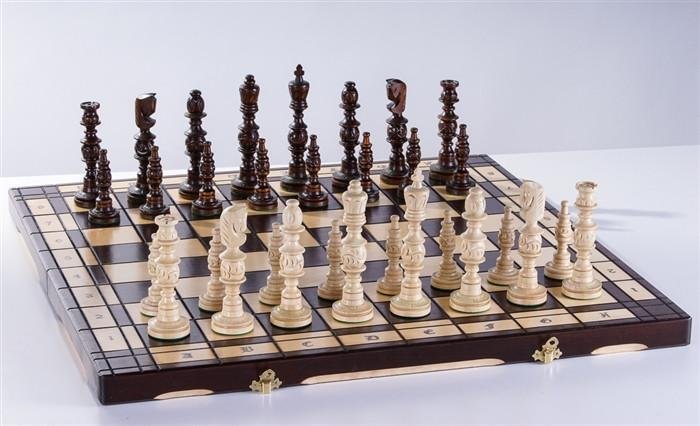 Large and elegant, the mysterious Galant wooden chess set is handcrafted in Europe of hornbeam woods creating a unique chess set for leisurely games and display at home.
Complimenting styled letter and number coordinates along each border can help beginners replay games in written form or record their own games.
Galant
-n. an 18th-century style of music characterized by homophony and elaborate ornamentation [from Old French galant, from galer to make merry, from gale enjoyment, pleasure]
Specifications:
Dimensions folded: 22.25" x 11.125" x 2.375"
Board size: 22.25"
Square size: 2 1/8"
Pieces
King size: 5 1/2"
King base: 1 9/16"
King weight: 1.2 oz
Pawn size: 3"
Piece set weight: 24.2 oz
32 Chessmen - 1 Queen per side
Green felt bases
(Weights and heights of pieces may vary from set to set)