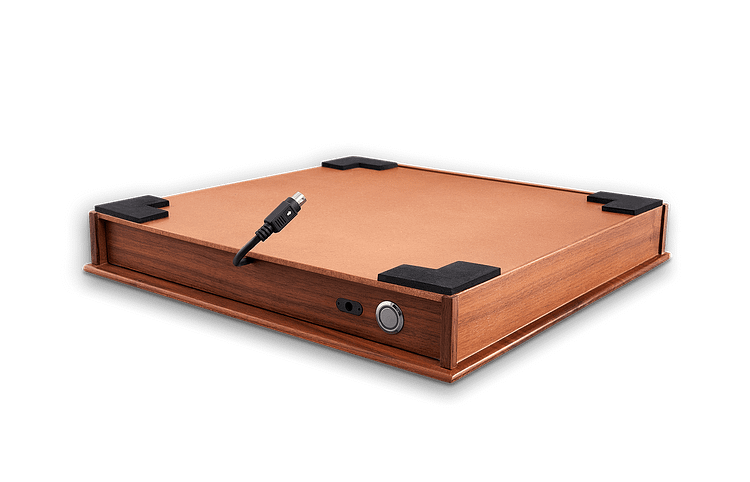 With the elegant Luxe Cabinet, you can focus on making good moves while the ChessLink and ChessVolt are out of sight and the chessboard is highlighted.
The Luxe Cabinet highlights the Millennium Exclusive chess computer and hides some accessories inside for distraction-free play.

The felt-lined drawer holds modular accessories ChessLink and ChessVolt as well as all pieces and cables.
Concentrate purely on your game while enjoying the automatic chess piece recognition with lightning-fast RFID technology, ensuring a fully natural playing experience.